Brash Coffee, Atlanta, GA
1168 Howell Mill Rd, Atlanta, GA 30318
I am what you call a recovering Type A. I'm a lover of organization and clear expectations. I always have a plan. I have a next day plan, the next holiday mapped out and my five-year goals ready to go at at all times. Two years ago, I was in denial of it. I would use words like 'easy-going' to describe myself. But let's be real people; when you travel with 'easygoing' people, they're up for anything. They 'go with the flow.' However, there is nothing about this Super Type A that is 'go with the flow' -- when I travel with friends, I bring along lists of the best restaurants and coffee shops and must-see attractions written down with every detail imaginable, including things like peak busy hours to avoid and the most ideal time times to visit.
There are people who love this about me and just as equally, people who find it terribly annoying. I'm sorry to all you people in the latter category. There is grace though; I'm RECOVERING. I countenance this recovery to my husband who has helped 'chill me out', but I'll give myself some credit too: I'm learning to let some stuff go. In the week up to my visit to the Country Living festival in Atlanta with my lovely friend Katie, I was so distracted that I didn't look anything up! She was the one who found Holler and Dash - a fabulous place for brunch - and in visiting West Atlanta, we just so happened upon a wonderfully simple and delicious coffee shop down the road.
Brash is a no-tricks, just good coffee kind of place.
There should be no allusions about the photo above; Brash is a tiny little shop - a converted shipping container to be precise. The owners aren't interested in fancy decor and fru-fru lattes -- they're only about the pursuit of serving simple, delicious coffee.
For Brash, simple delicious coffee starts with the growers. This store roasts their own beans and sources them direct from farmers with whom they've developed a lasting personal relationship.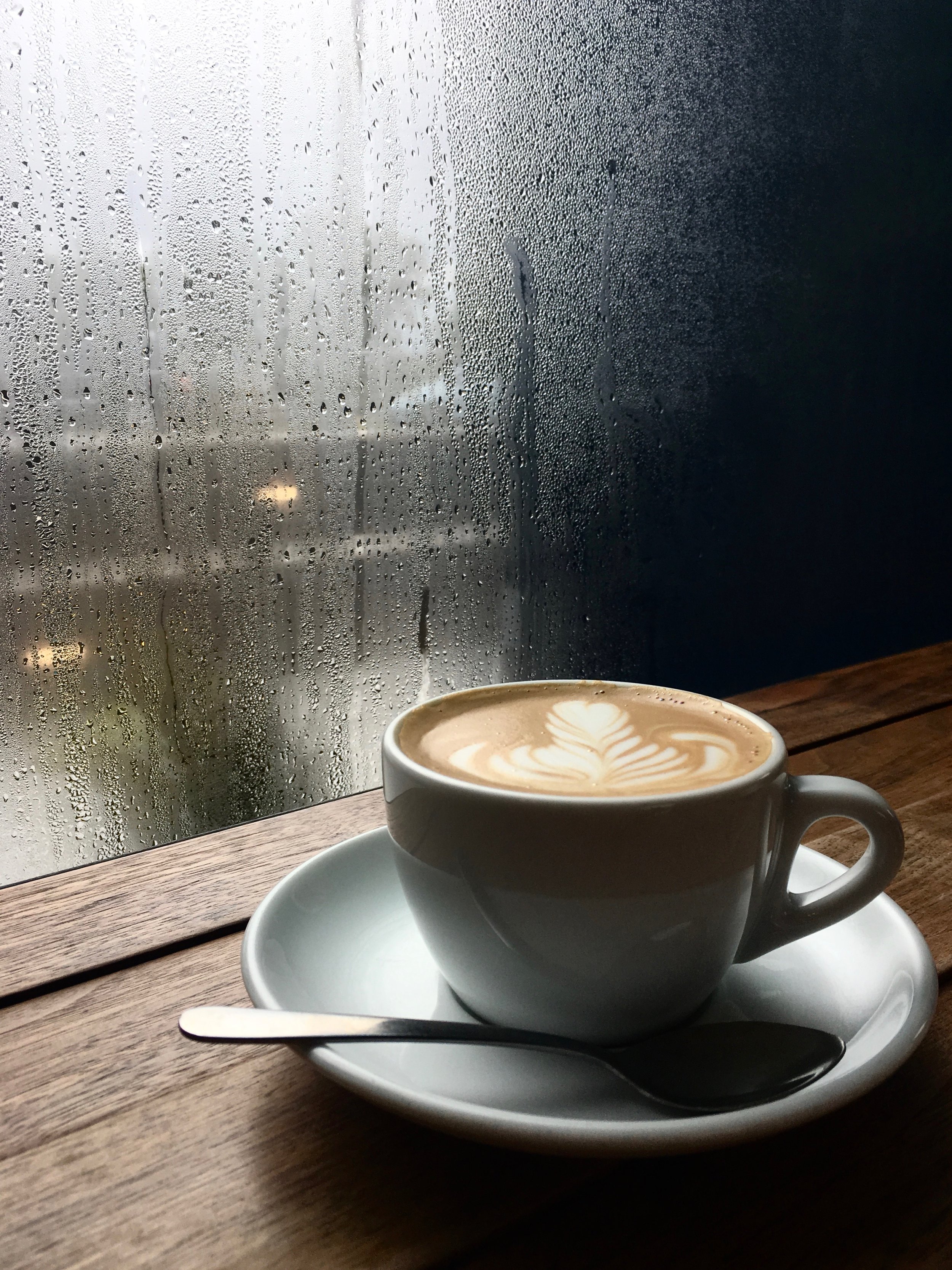 I ordered my go-to cappuccino - the closest I can get to a flat white. The simple coffee theme is consistent throughout. As you can see on the sign below, there are six coffee options.
It was beautifully and very thoughtfully poured. I love it, because the set-up of the shop allows you to see the brewing up close. So close, that my curiosity got the best of me. I wanted to know how this barista gets the perfect micro-foam that allows a smooth pour - you know the type that allows all that beautiful latte art? She walked me through her process and I took thorough mental notes. Such a sweet soul.
And then I sat with this beauty!
The coffee was great, there were pastry options for the really hungry folks, and the barista was kind. The only con was the somewhat limited seating - it didn't bother us a smidge because we visited during a slow hour. To be fair, there's lots of seating outside, but the 40-degree weather wasn't entirely inviting.
All of seats are along benches on the sides of the converted shipping container. Just about everything inside consists of simple metals and raw wood. Truly a minimalist's dream.
Unless it's sunny, it might be hard to go with a group unless, but if you're in the area or work close-by, this is THE place to go for a guarunteed good coffee!