Qualla Java Cafe, Cherokee, NC
938 Tsalagi Rd, Cherokee, NC 28719
This post begins my North Carolina tour! The NC tour intent: hike, fish and explore the North Carolina hill country for nine days. And, of course, visit as many coffee shops as possible! We wanted to kick of our adventure with a bang so we began searching for local concerts from the folk and bluegrass scene in Asheville. To our chagrin, we happened upon tickets for a Willie Nelson concert over in Cherokee. Willie-freaking-Nelson people! Who knew he was still playing in concert!? I mean, the man is almost 80 years old. We couldn't resist the opportunity. We sang the night away to 'You Were Always on My Mind' and 'Mommas Don't Let Your Babies Grow Up to Be Cowboys.' The morning after, I couldn't resist the urge to visit a local coffee shop.
Qualla Java was the obvious choice.
Qualla Java is nestled in an wooded, outdoorsy shopping center full of local Native American shops selling things like moccasins, walking sticks and dreamcatchers. Caleb, the shop's extremely knowledgable barista, regaled us with the cafe's history. Qualla Java was previously Tribal Grounds (which I find to be an ingenious name) and before that, Cherokee Coffee.
The shop now has four owners, two of which are associated with Native American tribes. One of the other owners lived in Columbia for some time and provides the connection of the cafe to Columbian coffee. Currently, Qualla Java only brews beans from Columbia -- their relationship with the coffee growers isn't quite direct trade, but it is fair trade and pretty close.
Even better, they roast the beans right there on location! The coffee shop never serves coffee from a roast over two weeks old. You don't have to worry about this somewhat small-town coffee shop serving up old coffee. You can also buy their small-batch beans at a very fair price. If you're around the area and are looking for fresh quality coffee, this is it.
My husband and I both got their drip coffee with cinnamon and vanilla powder. We had a fairly long drive ahead of us and needed the caffeine. FACT: Drip coffee has more caffeine than a standard latte. If you're ever tired, opt for a drip coffee over a latte. Or even better, opt for a Cold Brew which has over twice the caffeine as a latte!
Breakfast options are mostly limited to baked goods. Not pictured are an Apple Cinnamon and Pumpkin Spice scone. When the leaves outside are yellow and orange, Fall-inspired baked goods seemed like a must. We just had to load up on a bigger lunch later.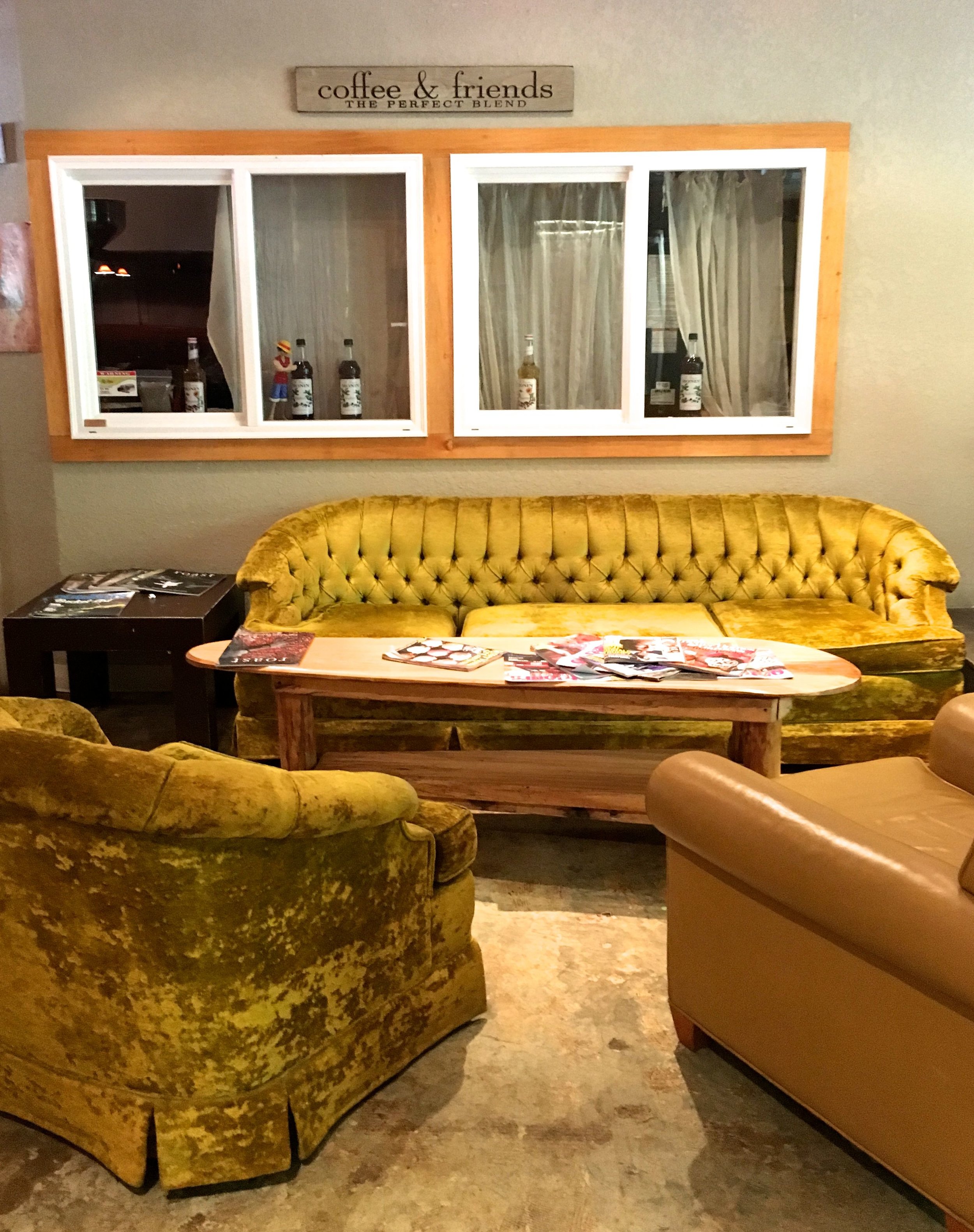 Qualla Java offers plenty of indoor seating.
But I'd recommend going on their back patio to enjoy the trees and nearby stream.